Kenya Education Endowment Fund
Empowering young Kenyans

Opening doors to the future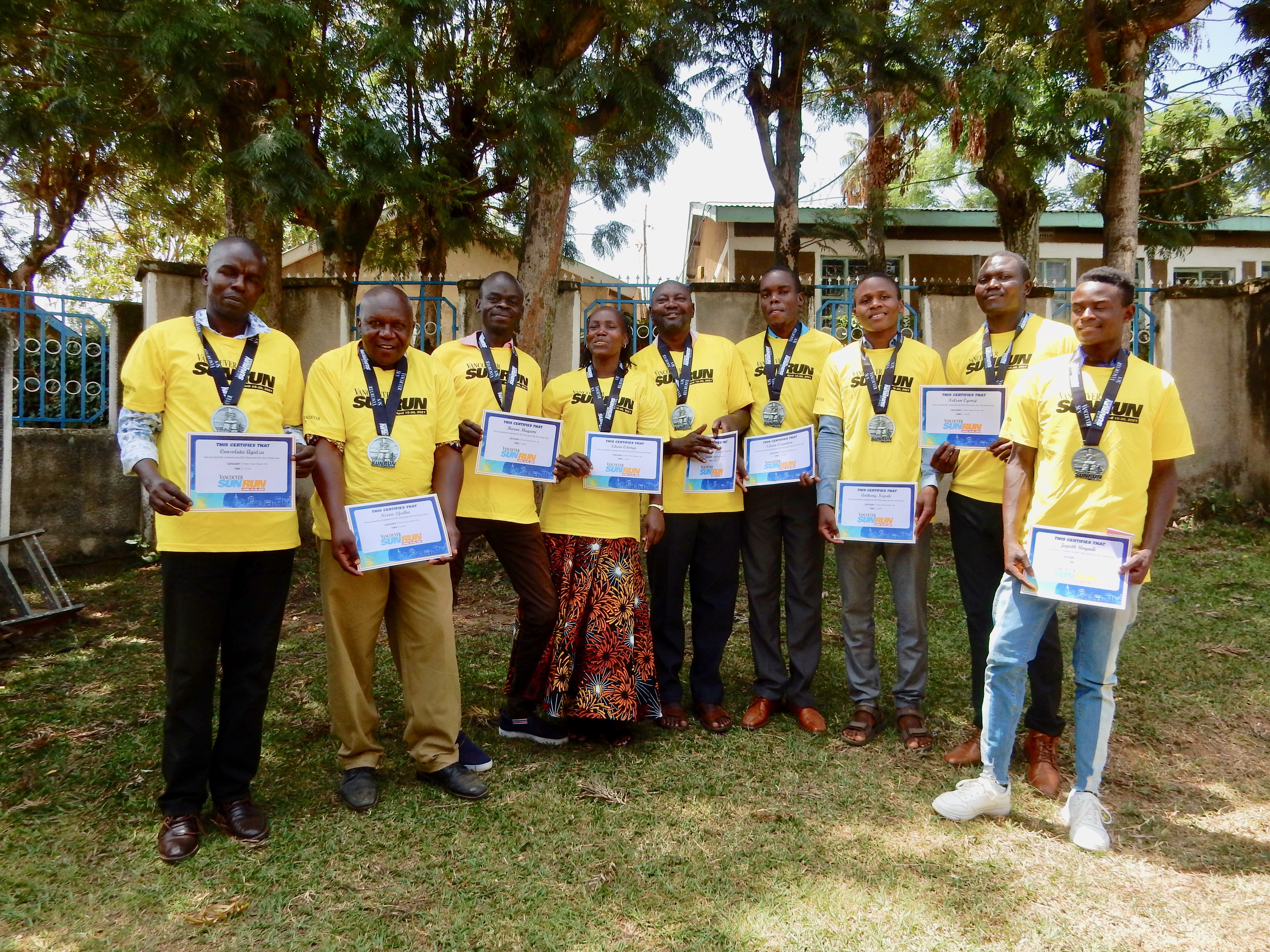 Welcome to KEEF
The primary mission of the Kenya Education Endowment Fund (KEEF) is to provide scholarships for very bright students from Kakamega County in Western Kenya who do not have the financial means to pay the fees for secondary and post secondary education. Secondary school fees are $600 or more per year.
In 2020 we are supporting 120 secondary school students and about 30 students in post secondary programs.
Find out more about us
Help KEEF help kids with the Virtual Vancouver Sun Run
KEEF is launching our Virtual Vancouver Sun Run Fundraiser - seeking active people, teens to seniors. Register now, let us know, and prepare to walk/jog/push your wheel chair/run 10Km in your home community on April 16 - or spread the distance over April 14-16. (Volunteers in Kenya will also participate/fundraise in this event.) Register at www.vancouversunrun.com ($34.15, with taxes, until January 31st- then $44.15 to March 31st - includes a 2023 Sun Run tee shirt.) Groups of 8+ can form a virtual team, taking part together or individually (details from shelaghag@shaw.ca). Want to register but unable to afford the full fee? Explore, in confidence, a fee subsidy (from a special gift to KEEF) with Shelagh, 1-604-415-939, shelaghag@shaw.ca.
KEEF will publicize your efforts, seeking donations celebrating your efforts. (You may choose to also seek donations for KEEF yourself from friends, family, co-workers, etc. Please mark all donations "Sun Run 23".) Donations $10+ are eligible for tax-deductible receipts.
Funds raised by this virtual event assist our Student Support Fund – providing KEEF secondary students with urgent health/vision/dental needs, loan textbooks, scientific calculators, etc. Donations also benefit the next Mentoring & Leadership group, selected from 2022 secondary grads. They are funded to return to their former schools, while awaiting admission to post-secondary studies, to assist any students identified as needing extra support. The grads then complete an online certificate leadership course during their first post-secondary year.
Want more information about KEEF's Virtual Sun Run event? Shelagh, shelaghag@shaw.ca or
1-604-415-9397 (day or evening).
Please help us "pass the word" about this event and the registration deadlines!
The evidence is unequivocal: education saves lives and transforms lives, it is the bedrock of sustainability.

This is why we must work together across all development areas to make 
it a universal right.
Irina Bokova, Director-General, UNESCO