Kenya Education Endowment Fund
Empowering young Kenyans

Opening doors to the future
Welcome to KEEF
The primary mission of the Kenya Education Endowment Fund (KEEF) is to provide scholarships for very bright students from Kakamega County in Western Kenya who do not have the financial means to pay the fees for secondary and post secondary education. Secondary school fees are $600 or more per year.
In 2020 we are supporting 120 secondary school students and about 30 students in post secondary programs.
Find out more about us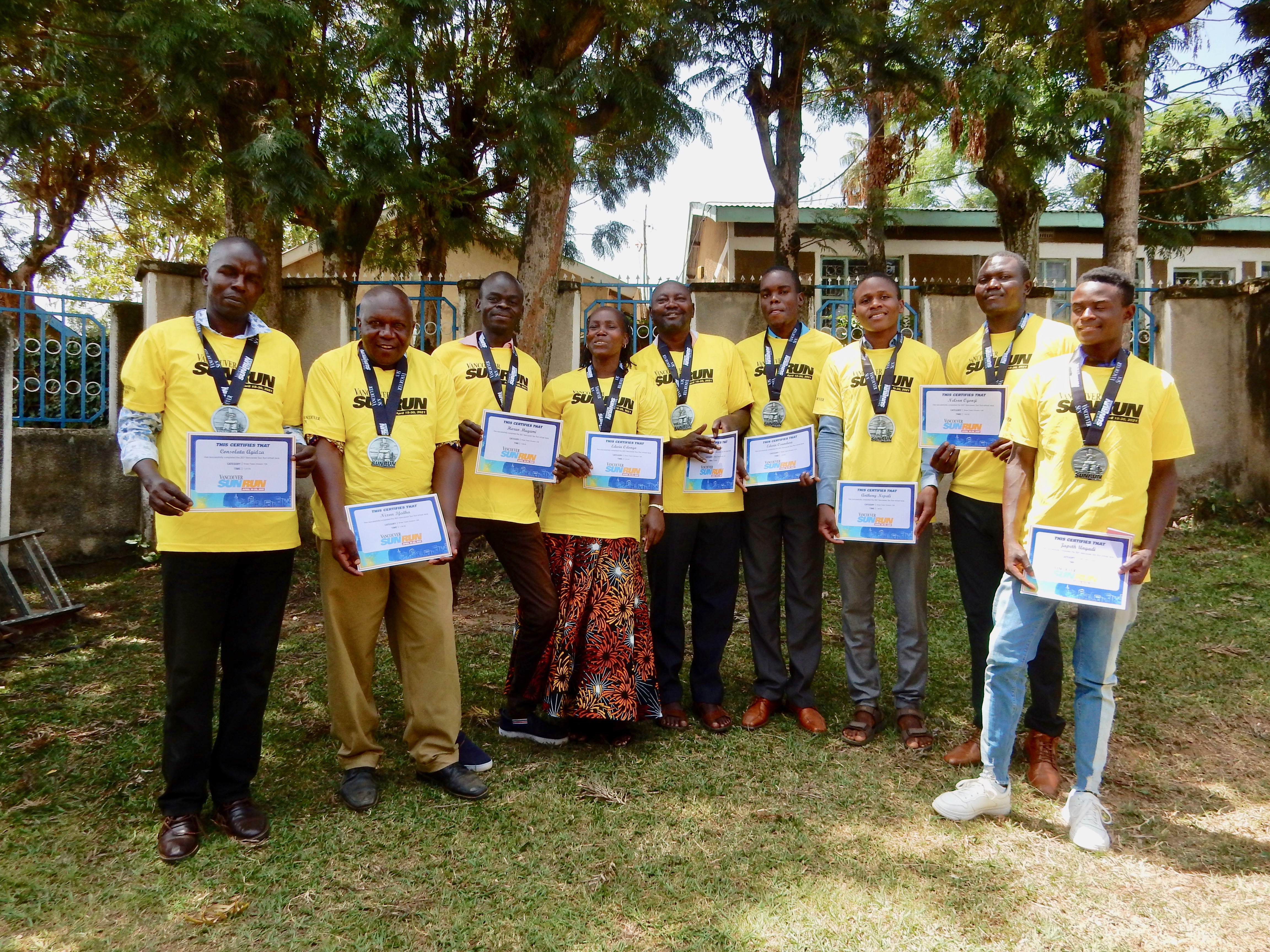 Kenya Education Endowment Fund
KEEF and the Virtual Vancouver Sun Run 2022
For a second year, volunteers in BC, Alberta, Ontario and in Kenya will walk or run 10 KM in the annual Sun Run on locations and dates of their choice between April 15 and 24. Their goals include raising KEEF's profile and fundraising for two programs. KEEF's Student Support Fund offers our secondary students the loan of scientific calculators, reference and review texts, bikes (for day students) and help to cover urgent dental or eye care needs. The second goal for 2022's Sun Run is supporting the introduction of a Mentoring and Life Skills Project for nominated KEEF secondary graduates who have demonstrated leadership and service ability.
This will take them back to their schools to assist students there and earn while they wait for post-secondary placement. Then they will be enrolled in a nine month online Leadership Skills course, KEEF providing a laptop and funds to access the Internet.
We hope that you will be interested in these goals and will consider supporting the efforts of our volunteers with a donation. (Please indicate it is for Sun Run '22.)
Read More
The evidence is unequivocal: education saves lives and transforms lives, it is the bedrock of sustainability.

This is why we must work together across all development areas to make 
it a universal right.
Irina Bokova, Director-General, UNESCO