Kenya Education Endowment Fund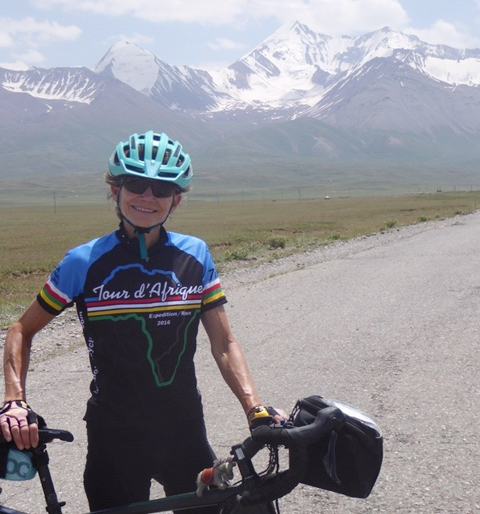 'Cycling the Silk Road 2018' - Brenda Trenholme Slide Show Schedule
7-8:30 pm with 15 min intermission except Vernon & Whistler
May 21 Grand Forks
Studio A-7330 2nd St. at the rear of the building
May 22 Osoyoos
Sonora Community Centre Gym 250 537 5812
8505 68 Ave
May 23 Penticton
Penticton Public Library/Museum Auditorium
785 Main St.
May24 Kelowna
Fresh Air Concept (bike shop)
555 Groves Ave V1Y 4Y8
250 763 3425
May 25 Vernon note 8-9:30 pm!!
Gallery Vertigo
Unit 102 3105 28th Ave Vernon
May 26 Kamloops
St Andrew's Presbyterian Church
1136 6th Ave
May 27 Lillooet
Lillooet and District Rec Centre Mezzanine
930 Main St. V0K 1V0
May 28 Pemberton
Pemberton and District Community Centre
7390 Cottonwood St. V0N 2L0
Admission by donation to all events
Questions? Contact Shelagh Armour-Godbolt shelaghag@shaw.ca Tel: 604-415-9397
May 29 Squamish/Brackendale
Brackendale Art Gallery
41950 Government Rd. Brackendale
May 30 West Vancouver
St. Stephens Anglican Church, 885 22nd St.

May 31 day of rest
June 1 Sechelt
Robert's Creek Community Centre
1309 Robert's Creek Rd., Sechelt
June 2 Powell River
The Arc, Jean Pike Centre,
7055 Alberni St. Powell River
June3 Comox
Comox United Church,
250 Beach Drive, Comox V9M2P9
June4 Qualicum Beach
St Stevens United Church sanctuary
150 Village Way, Q.B., V9K 1L1
250 752 9831
June 6 Whistler new presentation
Public Library 2:30 p.pm
4329 Main St.
June 11 Nanaimo
Beban Park Recreation Centre
In social centre lounge, 2300 Bowen Rd., Nanaimo
June12 Victoria
2nd Floor, Archie Browning Sports Centre
1151 Esquimalt Rd. Victoria
Elevator, free parking
June 13 Salt Spring island
Salt Spring Island United Church lower hall
111 Hereford Ave. SSI, V8K 250 537 5812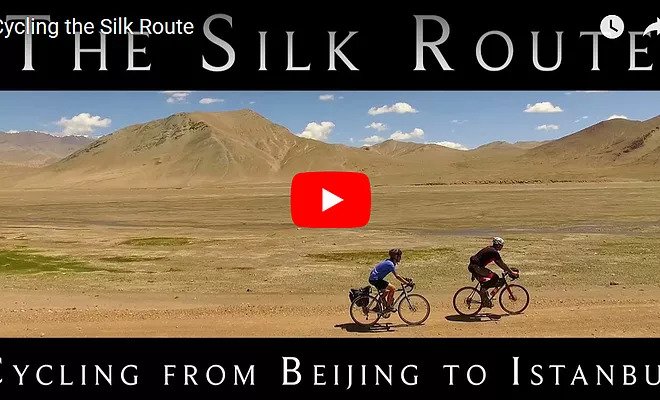 2018 Brenda Rides Again!
Dr. Brenda Trenholme, sister of KEEF Board member Janice, started off May 12, 2018 on a 13,000 km cycling trip from China to Turkey. The Tour d'Afrique team completed this incredible 5 month journey as scheduled on October 3. Brenda's fund raising goal is the same as her 2016 Tour d'Afrique trip - to raise $20,000 toward the education of KEEF students. Watch for announcements of Brenda's slide presentations in the coming months.
Follow Brenda's blog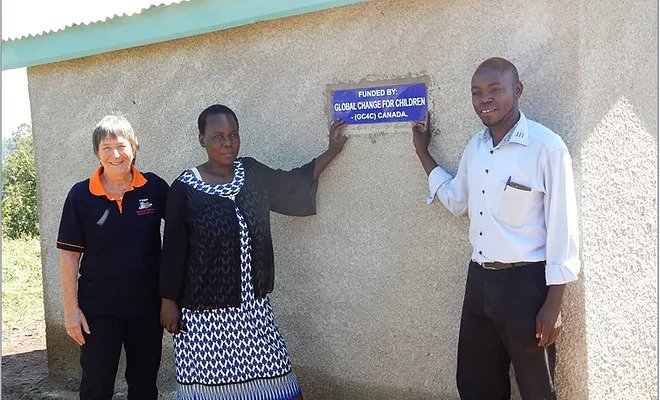 2017: GC4C project a big succcess
With GC4C's funding and KEEF management, the kitchen and latrines at Mukango Primary School were significantly upgraded, greatly improving health and sanitation.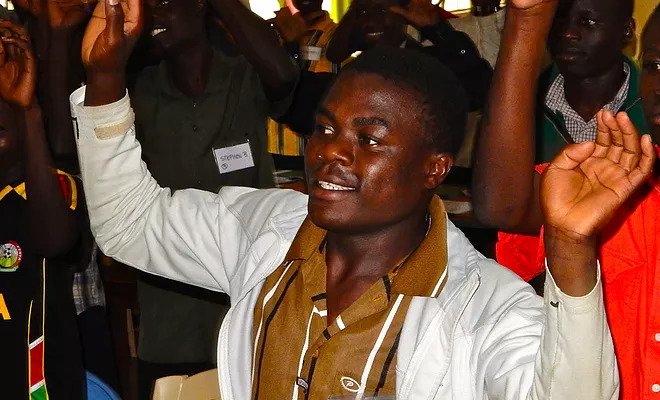 2017 Virtual Concert links
This has been a major annual fund raising event. It is our direct appeal to donate to KEEF and to enjoy a "Virtual Concert" -- music of your own choosing, at a time that best suits you.

Here are our archived links for 2017:
Here are our archived links for the 2016 Virtual Concert:
Thank you for your interest and support of KEEF. We have postponed our 2018 virtual concert until 2019 - please stay tuned!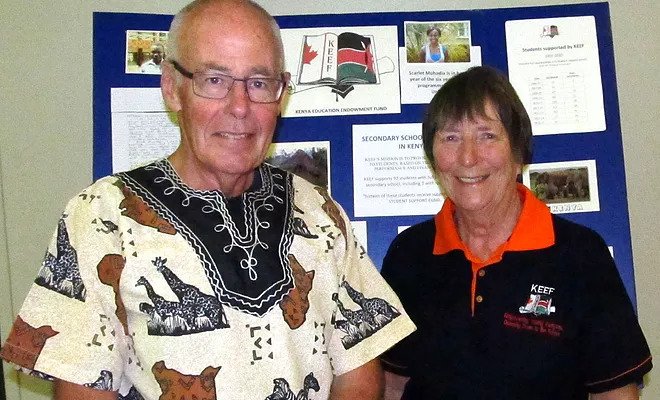 2016: A new KEEF Tust Fund - The Alinda Ware Post Secondary Bursary Fund
Alinda Ware has lived about half of the year in Kakamega, Kenya for the past 18 years, volunteering for several charitable organizations in support of secondary and post secondary Kenyan students. She helped to establish KEEF in 2004 and for many years, KEEF has benefitted from her efforts and expertise.

When visiting friends in Whistler recently, she was offered a donation of $10,000 to support her work in Africa. Alinda's first thought was to direct the donation to KEEF and to set up a trust fund to provide bursaries to bright students who could not attend post secondary without some assistance. The KEEF Board agreed, and we have set up the new fund under the umbrella of the Vancouver Foundation.
The new Alinda Ware Post Secondary Bursary Fund is expected to grow through donations and the earnings will provide bursaries for many years to come. Thank you Alinda, and thank you to this generous donor!