Kenya Education Endowment Fund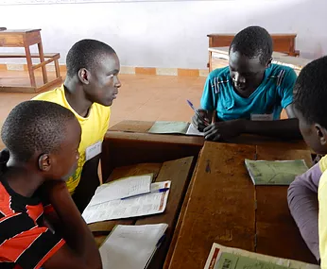 Thank you very much for your support. Tax receipts will be issued for all donations.
On your cheque, or online in Interac, PayPal or CanadaHelps, tell us where to direct your donations:
Sponsor a secondary student at $600 per year, preferably for 4 years
Sponsor a post secondary student (amount individually determined)
Donate to the KEEF Marie MacKay Endowment (Trust) Fund (any amount)
Donate to the KEEF Alinda Ware Post Secondary Bursary (Trust) Fund (any amount)
Donate to KEEF's Operations and Student Support Fund to help cover workshops, emergency medical expenses, secretarial and office expenses, and other unanticipated expenses
Donate to Brenda's Ride
Specify other fund raising events, such as the Vancouver Sun Run, etc.
Donate by cheque payable to: Kenya Education 
Endowment Fund.
Mail cheques to:
Shelagh Armour-Godbolt
#414 – 3388 Morrey Court
Burnaby, B.C.
V3J 7Y5
Canada
604-415-9397
Email:
keefcan2010@gmail.com
Tel:
604-415-9397
Donate through an Interac e-Transfer

It is easy to set up this option with your bank through online banking. Email your e-Transfer to keefcan2010@gmail.com
We like it because the fee is much lower than commissions charged to KEEF by other payment options.